All-Time Favorite Necklace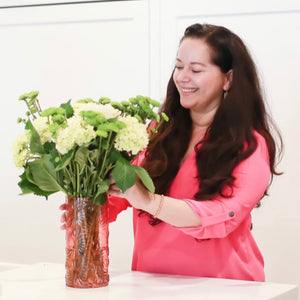 I've worn many necklaces over the years. Some I purchased, some were gifts to me, from family and friends. I love them all!
But this beautiful necklace has to be my all-time favorite. I received this for my birthday this year from my husband and my sons. What a beautiful reminder that the choice is ours to make every day, as we open our eyes each morning.
Everyone I know has been through tribulations at some point in their life. I've had my share of self-doubt and worry and fear over the years. As a mom especially, it's hard not to let some fear, or worry creep in at times. Wearing this necklace reminds me every day that I choose faith in everything I do!
I love it so much that I have already purchased a couple to give to my sister for her birthday and also to a friend. I also love, that just by simply wearing it, I might encourage others who see it to also, choose faith!
Claudia Meixner